---
NEWS
---
July.05.2021

The 17th UUO Salon and the 3rd UU-CORE Seminar
The 17th UUO Salon and the 3rd UU-CORE Seminar will be held at Itabashi Opt Forum. At the salon, commemorative lectures by Honorary Center Director Yatagai, Honorary Fellow Takeda, and Honorary Fellow Kuroda will be held, and at the seminar, basic lectures by Prof. Sugihara and Assis. Prof. Kumagai will be scheduled.
Date : 5. October. 2021 (Tue)
Place : Itabashi Green Hole
July.05.2021

Joint paper by Prof. Yoshio Hayasaki and Assis. Prof. Satoshi Hasegawa became the top download paper in 2020.
"Ultrafast laser processing of materials: from science to industry" was selected as the top download paper for 2020 in the jounal of Light: Science & Applications (LSA).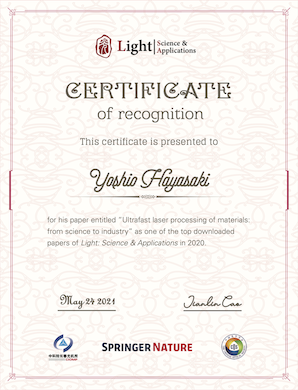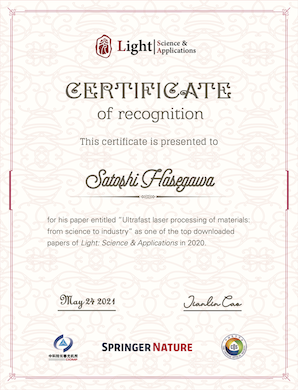 June.8.2021

Holding an online signing ceremony for academic exchange agreements between CORE, and iCORE and college of optoelectronics engineering of Xi'an Technological University.
Date : 2021.June.15(Tuesday) 11:00~12:00(JP), 10:00~11:00(CN)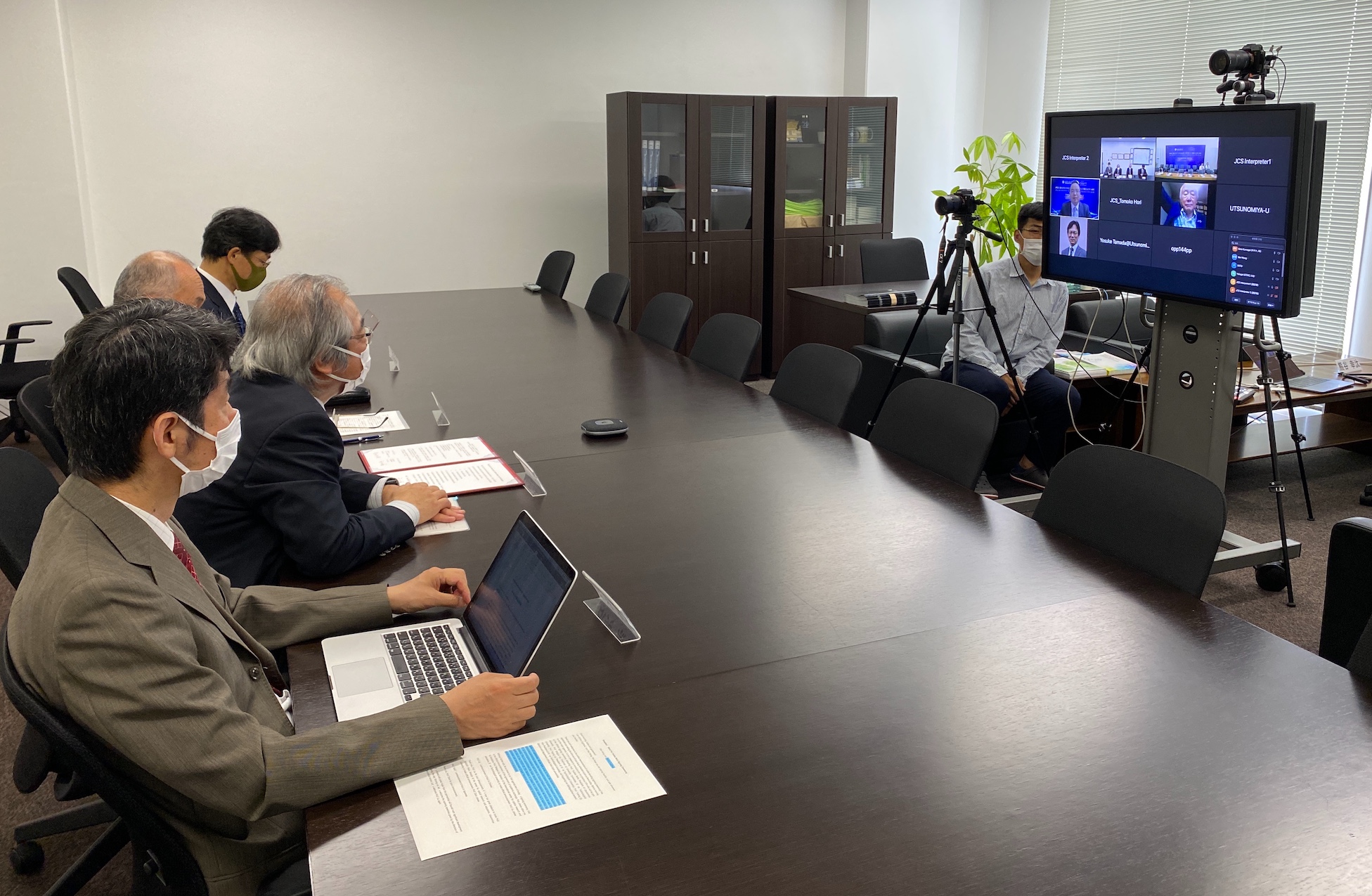 May.24.2021

Prof. Yukitoshi Otani awarded a Fellow by OSA
Prof. Otani was awarded a 2021 Fellows by the Optical Society of America (OSA) for his contributions to optical measurements and imaging polarimeters.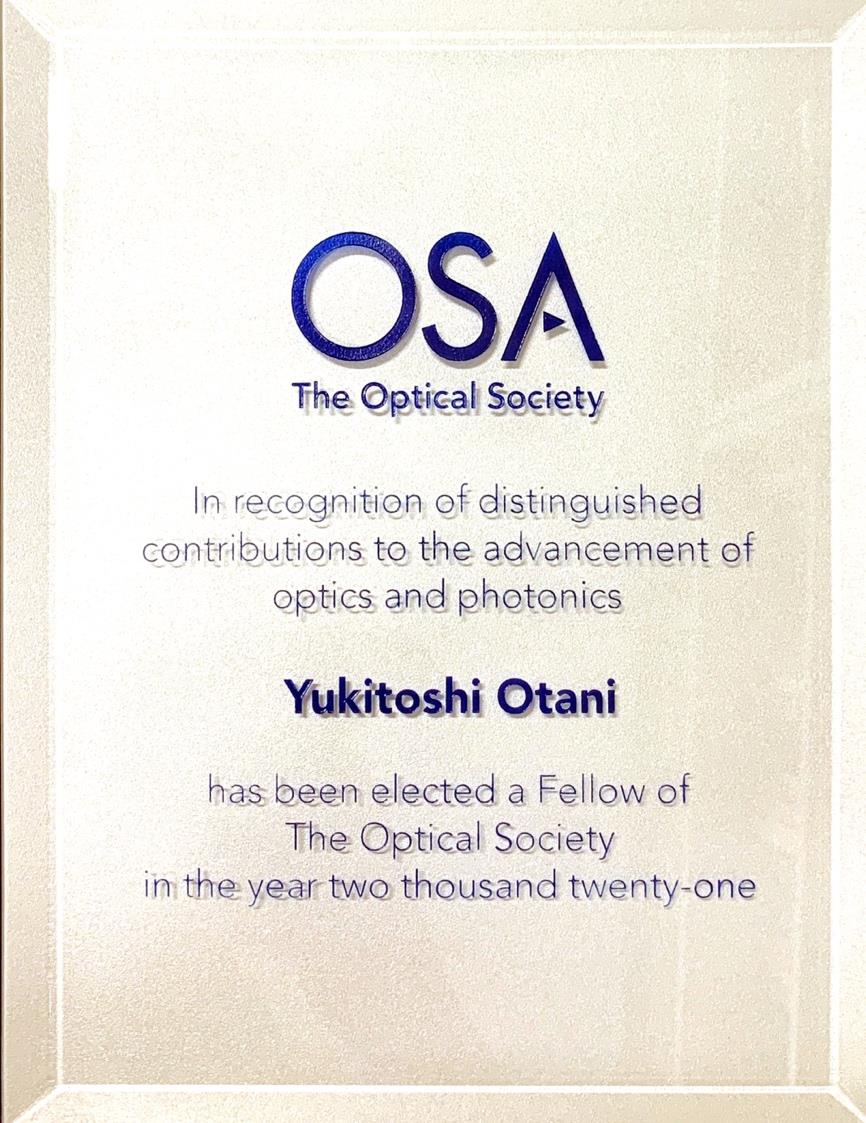 May.19.2021

Honorary Center Director, Honorary Fellow
CORE has decided to award Toyohiko Yatagai as Honorary Director, Mitsuo Takeda and Kazuo Kuroda as Honorary Fellows. [Press in Japanese]
May.18.2021

Utsunomiya Univerisy SPIE / OSA / JSAP Student Chapter hold the event of International Day of Light
Our event was published in The International Day of Light 2021 Event Programme of UNESCO.